Ngunguru
Northland is home to the coastal settlement of Ngunguru, which is located south of Tutukaka and Matapouri. A long low sandspit stretches southwards into Whangaumu Bay, which is shaped by the Ngunguru River. This sandspit was the scene of a battle between southern tribes and Te Waiariki in 1838. more
Ngunguru Directory Information
Please choose from the main accommodation, attractions, tours, transport or visitor information categories below for Ngunguru, Northland, New Zealand.
Find By
What Do You Want To Do?
Luxurious haven created for discerning travellers with an adventurous spirit. Mākoha is derived from the Maori word meaning to be tranquil, undisturbed, gentle and compassionate. It is a unique, adults-only property, nestled on a protected headland in the heart of the magnificent Tutukaka Harbour - the gateway to the world famous Poor Knights Islands Marine Reserve.
Where Do You Want To Go?
This New Zealand map does not display any listings on the map itself but may provide navigation by clicking on map symbol. Alternatively select a category or a region from the main links to find and view tourism businesses.
View 1 events near Northland - Ngunguru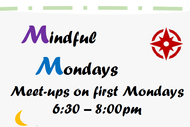 Mindful Mondays
From: Mon 2nd Oct 2023
Mindful Mondays is for you if you are… - Curious about self-development ideas - Interested in mindfulness & meditation - Open to new ideas - Value learning with others Mindful Mondays is… - ...
Where: Ngunguru Memorial Hall, Ngunguru, Whangarei District
Address: 1879 Ngunguru Road, Ngunguru, Whangarei District
From: 6:30pm on Monday 2nd October 2023
To: 8:00pm on Monday 8th January 2024