Murchison
Rural charm, natural beauty and once in a life time experiences are everything you can expect from your stay in Murchison, without the hustle of numerous chain stores, fast food franchises or tourist bus queues.

Murchison is the true definition of an undiscovered outdoor paradise, located in the top half of New Zealand's South Island.

With an unassuming and unpretentious face this small town is home to some truly unique and stunning activities, eateries', outdoor adventures and a large number of amazing accommodation options from back packer & Holiday Park through to 5-star luxury. more
Murchison's township is an ode to its gold mining past with many buildings still in their original form from the late 1800's and early 1900s.
In contrast to this charming old world feel is the ability to zip line across the Buller river, walk the longest swing bridge in the southern hemisphere, blast the rivers by jet boat or hike to some of the most amazing vantage points and experience the rare beauty of the 'Natural flames'.
Families can enjoy a leisurely day rafting the rivers or take the kids gold panning at the Swing bridge. With pristine rivers and one of the most beautiful swimming holes you'll ever find at the Riverside holiday park you can spend a day, weekend or week and fill your days with outdoors activities, or indulge your golfing hobby at the Murchison Golf course and your fly fishing skills won't be wasted on our beautiful waterways either.
Murchison dubs itself the 'white-water capital' of the country, because there are rivers everywhere – the Gowan, Mangles, Matiri, Glenroy, Matakitaki, Maruia and the mighty Buller. For anybody into canoeing, kayaking, or rafting it's a dream come true. The rivers vary from Class 2 to 4 white-water, so they're not for the faint hearted. And for the mountain biking enthusiasts there is an excellent trail called the "Old Ghost Road", which goes all the way from Lyall to the West Coast. Originally a gold rush town, Murchison was almost completely destroyed by a huge earthquake in 1929 – you can find out all about it at our district museum.
More than that Murchison is the perfect destination for a wedding, conference or team building weekend. With Conference and event facilities, marquee hire, catering options and event planning available you can wow your guests with this truly rural New Zealand experience.
The secret is out, let Murchison become the most memorable part of your South Island Adventure.
Find By
Mobile-friendly - Ultimate Descents New Zealand offers the opportunity to explore the wild and scenic rivers in our region. We have an extensive range of river trips from 1/2 Day tours, thru to multi-day heli-rafting expeditions. Family owned and operated, we are whitewater rafting specialists.
Where Do You Want To Go?
This New Zealand map does not display any listings on the map itself but may provide navigation by clicking on map symbol. Alternatively select a category or a region from the main links to find and view tourism businesses.
View 1 events near Nelson - Murchison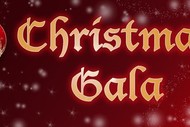 Annual Christmas Gala
Sat 23rd Dec 2023
Come along for a fun filled afternoon of Christmas cheer! Stalls, Bouncy Castles, Raffles and of course, our friend Santa Claus will be making a very special appearance. We have space available for anyone who would ...
Where: Murchison Sport, Recreation & Cultural Centre, Murchison, Nelson / Tasman
Address: Hampden St, Murchison, Nelson / Tasman
From: 11:00am on Saturday 23rd December 2023
To: 1:00pm on Saturday 23rd December 2023