Pauanui
Enjoy surf beaches along the seaward coast of Pauanui, a small town located in the beautiful Coromandel region of New Zealand. A tranquil harbour rests behind Pauanui. more
Pauanui Directory Information
Please choose from the main accommodation, attractions, tours, transport or visitor information categories below for Pauanui, Coromandel, New Zealand.
Find By
What Do You Want To Do?
Mobile-friendly - Ocean Breeze Resort is located in Pauanui and offers premium luxury holiday accommodation and is just 250 metres from the beach. Relax within the beautifully landscaped grounds and swim in a heated saltwater pool as you enjoy the resort lifestyle. Award-winning furniture and fittings are present in our one, two and three bedroom rooms.
Where Do You Want To Go?
This New Zealand map does not display any listings on the map itself but may provide navigation by clicking on map symbol. Alternatively select a category or a region from the main links to find and view tourism businesses.
View 1 events near Coromandel - Pauanui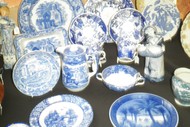 Pauanui Antique Fair
From: Fri 5th Jan 2024
As usual, a wonderful array of Antiques, Vintage, Retro, Collectable items for sale including china and glassware, linen, jewellery, furniture, ephemera, tools, books, curiosities, crystal, Entry $5.00 In support of ...
Where: Pauanui Sports and Recreation Club, Pauanui, The Coromandel
Address: 31 Sheppard Ave, Pauanui, The Coromandel
From: 10:00am on Friday 5th January 2024
To: 4:00pm on Saturday 6th January 2024